Xposted from my regular journal.
October 3rd, 2006 (12:37 pm)
Here are some things I have made/ done recently.


As many of you know, I have a rather obsessive habit of watching Good Eats, Alton Brown's excellent cooking and science show on the Food Network. One of the best things about Alton's kitchen is that he has all sorts of clever organizational methods, some of which Ed and I have ripped off in a very low-budget way for our own use.

We decided that those while it would be nice to have a pot rack, it would also be nice to pay our rent this month. So we made one.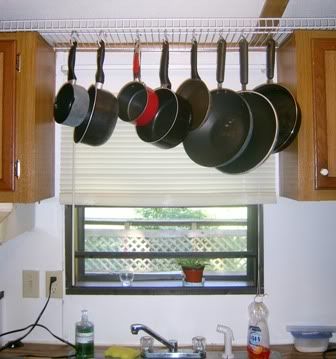 We went to Lowes and bought a rack of that organizational shelving for closets. The pots are hanging on large S-hooks, also available at Lowe's. I will probably paint the grating and hooks a shiny green after our kitchen is painted. Total cost: about $8.

A more unusual method Alton uses is magnetic strips on the inside of his pantry door with metal containers for spice storage. I used the poor girl's magnet, Velcro tape from Hobby Lobby.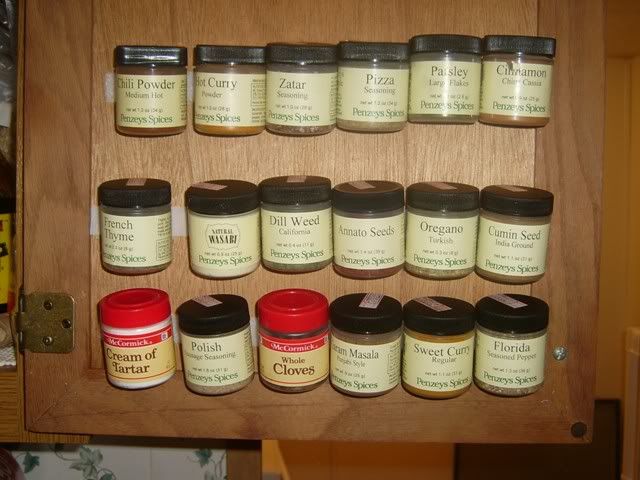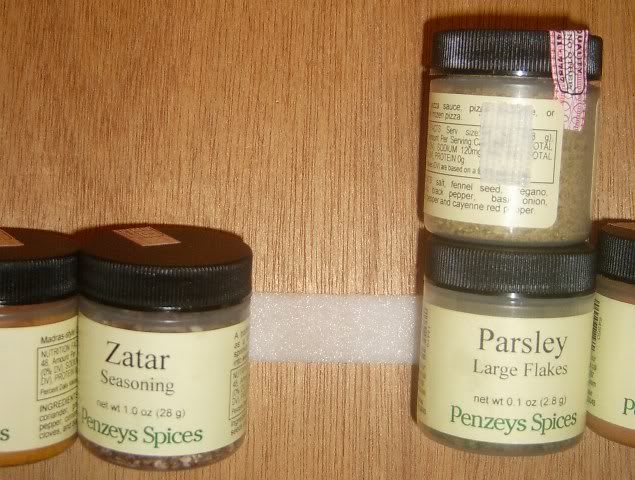 I already use a DivaCup, and generally, I love it. Lately, though, I have been having crampy/ sensitive days where I don't want to wear it because it seems to exacerbate things a bit. So I decided to make some reusable menstrual pads.

I recently found my sewing machine at Mom's house. I was planning on this being my first project with it as a toe-dipping exercise, but the foot pedal/adapter was MIA. The fantastic
hecubuscathead pointed me to Klaiber's, who do have the part I need (at a much more reasonable price than eBay), but were closed by the time I arrived. So these are hand-sewn, and not very well.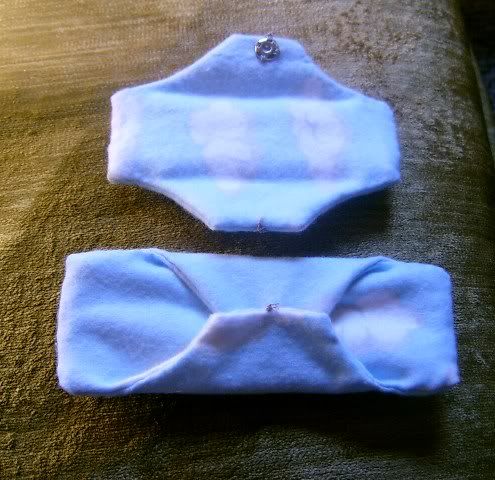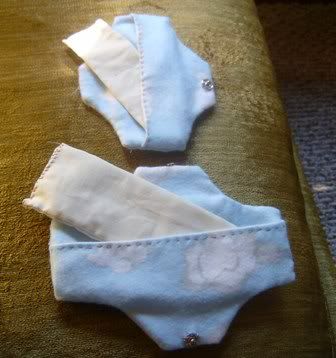 The outside is 100% cotton flannel and the insert is just cotton. I adapted them from this pattern, and the inside pads are four layers of the cotton, two folded and stuffed inside a pocket. I'm going to try them out for a cycle, then make more if I like them.



This lemur thingy is my first attempt at a more freehand amigurimi, and it's rather sloppy, but I have a feeling that
mitchco will like it even more that way.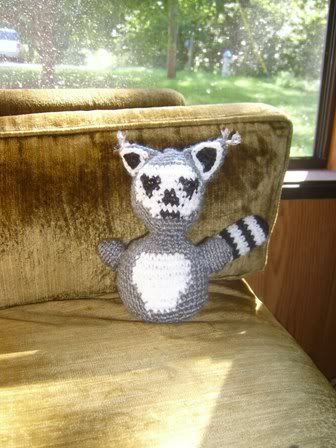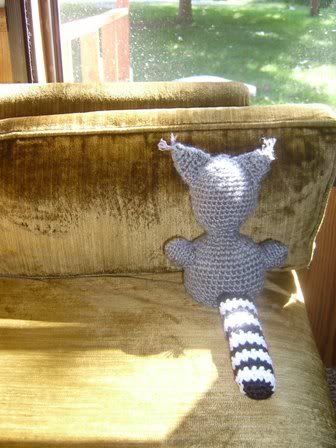 Also pictured is my new Precious from Flying Skirts.

Tomorrow: more fringe, fixing the lacing, and MAKING MY GAUGE SUCK LESS. Ideas for embellishment? Coins? Flowers? Tassels?


Also, a ducky that I made for Ally for her bday that I am decidedly happier with. An adaptation of this .pdf pattern, used to make
psychopeg's birthday gift.




For details on the patterns and yarns, visit my spankin' new flickr account, hookintoaneye, where I will post pictures and details of Stuff I Make.

This is now my general craft/cooking journal.